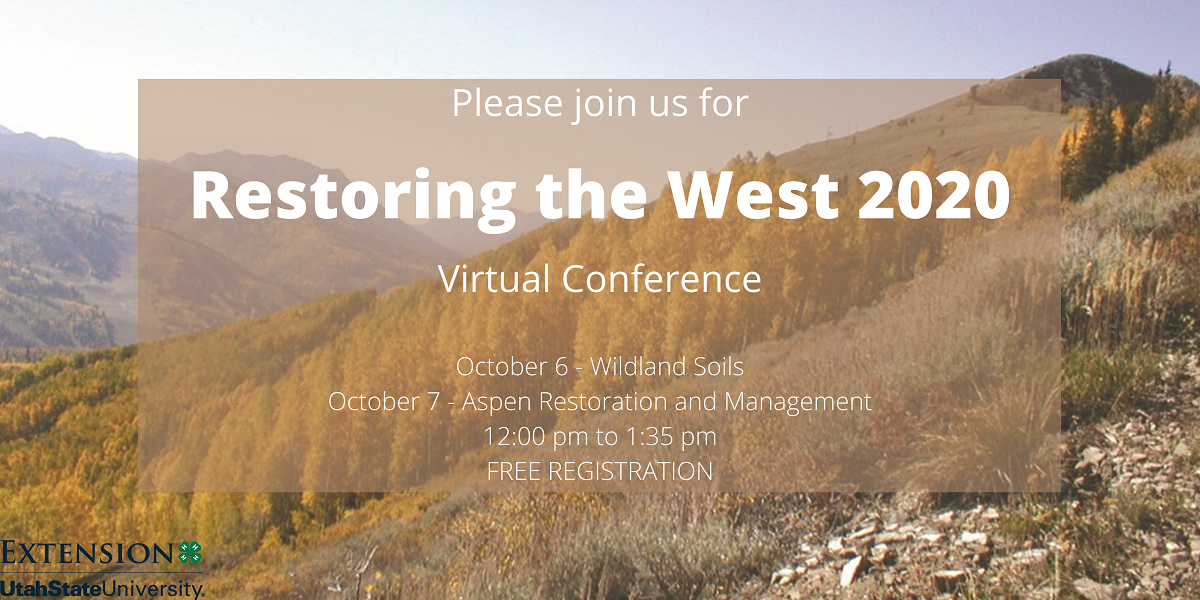 Restoring the West (RTW) 2020 is taking on an abbreviated virtual format to keep our regular attendees informed, while also maintaining a safe learning environment during the COVID-19 pandemic. Scientists and land managers will explore two topics of far-reaching interest within a convenient 'Learn-At-Lunch' timeframe: wildland soils, and aspen restoration and management. Presenters will share guidance, success stories, and research results to promote sustainable ecosystems. Tuesday, Oct. 6, will focus on soils, and Wednesday, Oct. 7, will feature aspen, with three short presentations and a panel discussion from 12:00 pm -1:35 pm each day.

Soils: Soils play an important role in our ecosystems. They provide essential nutrients and minerals to plants, are home to nitrogen fixing micro-organisms, and assist in the development of organic matter through decomposition. Scientists and land managers will discuss successes and challenges in biological crust restoration, wildfire effects on nitrogen cycling in soils, and organic matter in forest restoration and soil health.

Quaking Aspen: Numerous threats to aspen communities have spurred a resurgence of interest in sound science-based restoration and management practices. Scientists and land managers will discuss the role of climate and fire in shaping aspen forests of the Great Basin, advances in aspen regeneration ecology, and aspen treatments in the Black Hills of South Dakota.
---
Restoring the West Conference Recordings can be found here.
************************************
To get on our mailing list to receive automatic updates regarding the conference, please submit your email address.
************************************