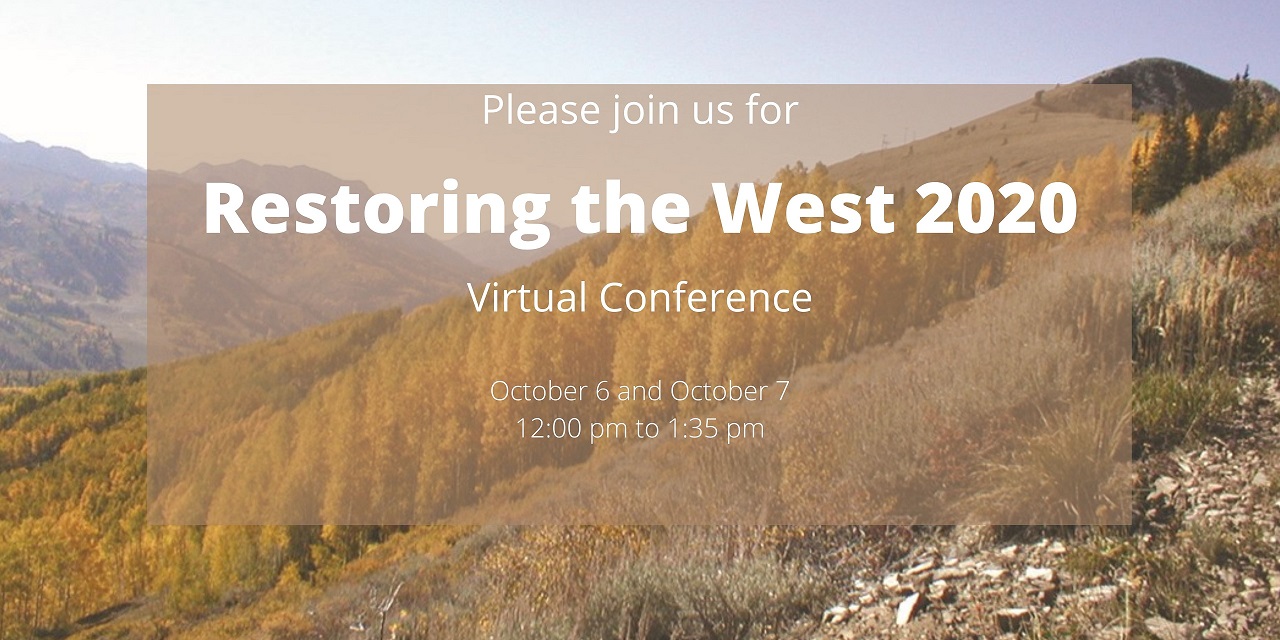 Save the Date!
For the safety of our community during this pandemic, we have chosen to take this years conference online. We hope that you are understanding of this change, and will continue to support this conference.

Restoring at Lunch Webinar 2020
Restoring the West is teaming up with the Learn at Lunch Webinar Program to bring you a virtual conference, held over two days.

Details regarding topics, speakers, and times will be announced soon.

We look forward to lunching with you!
In the West, upland forests protect the land that yields the water we all depend on for life. However, wildfires, forest pests, drought stress, outdoor recreation, poorly managed livestock grazing, timber harvesting, and unsustainable development can threaten watershed security, longevity, and resilience to disturbance. Despite these threats, there are many excellent examples of well-functioning watersheds in the West and in Utah that have been providing pristine water for over a century. If watershed managers, foresters, scientists, and others understand the correct ways to manage threats to watersheds we can continue to supply water for the millions of people and industries that depend on it. This conference will bring together water and land managers and scientists to share guidance, success stories, and research results to ensure that clean water availability is sustained in the Intermountain West. The conference will include two days of plenary sessions an evening social on Tuesday and poster session during Wednesday morning and afternoon breaks.

This conference is organized and sponsored by Utah State University Extension Forestry and USU's Departments of Wildland Resources and Watershed Sciences in the Quinney College of Natural Resources, the Ecology Center, the Western Aspen Alliance, and the Great Basin Fire Science Exchange.
---
An additional training opportunity exists this year - check out this workshop opportunity hosted by
Utah State University Restoration Consortium
This workshop, hosted by Utah State University Restoration Consortium, will bring together partners interested in low-tech alternatives for restoring streams and associated riparian and mesic habitats to benefit wildlife and working lands. Learn more.
*Restoring the West attendees that also attend the Low Tech Process-based Restoration of Riverscapes workshop (Oct. 9-11) will receive $150 discount off their Low-Tech Process-based Restoration of Riverscapes Workshop registration.
---
Restoring the West Conference Recordings can be found here.
************************************
To get on our mailing list to receive automatic updates regarding the conference, please submit your email address.
************************************