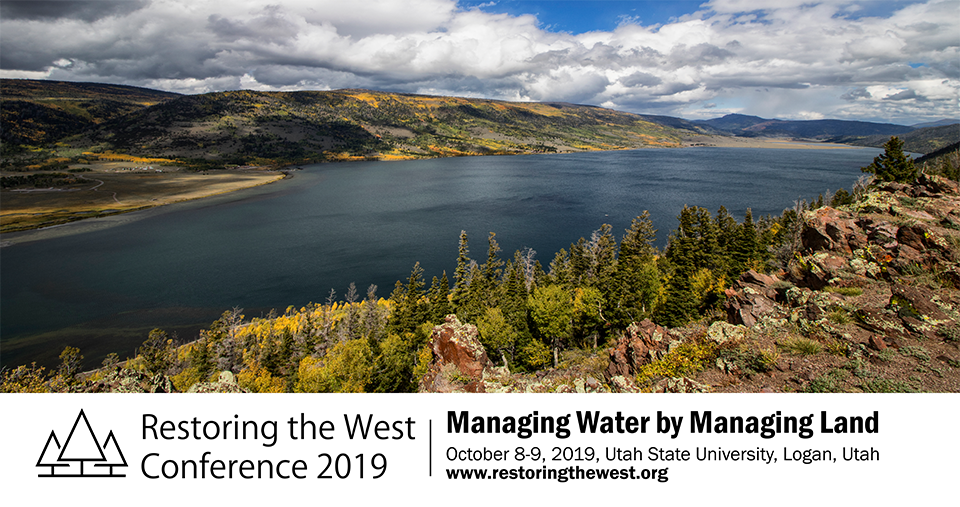 Presenters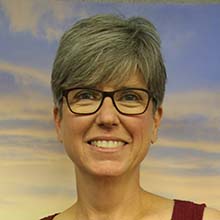 Elise Boeke
Acting Director of Planning for the Intermountain Region of the U.S. Forest Service
Elise Boeke has a 28 year career working in natural resources for State and Federal agencies in Utah. As a past employee of the Utah Division of Wildlife Resources, the U.S. Fish and Wildlife Service, the Natural Resources Conservation Service and now the U.S. Forest Service, her experience includes species conservation, restoration partnerships, private land conservation and improving forest conditions. Her understanding of the need to share the stewardship of our natural resources comes from multiple perspectives. As the Deputy Director of Natural Resources and currently the Acting Planning Director, shared stewardship to promote and maintain healthy forests and grasslands is a top priority.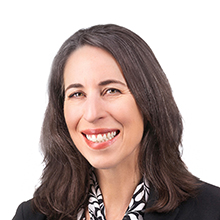 Laura Briefer
Director for Salt Lake City Department of Public Utilities, Utah
Laura Briefer is the Director of Salt Lake City Department of Public Utilities (SLCDPU). She was appointed Director in March 2016 by Salt Lake City Mayor Jackie Biskupski. Ms. Briefer has worked at SLCDPU for 11 years in various areas of the organization and has 24 years professional experience in natural resource and environmental professions in the public, private, and non-profit sectors. She holds a Bachelor's degree in Environmental Studies from the University of California at Santa Barbara, and a Masters degree in Public Administration from the University of Utah.

Ms. Briefer is a co-author of two published papers focused on the water resources and watershed management of the central Wasatch Mountains. These include one study regarding climate change impacts on water supplies from the central Wasatch Mountain watersheds published in the journal Earth Interactions, and an article regarding Salt Lake City's watershed management published in the journal Ecosystem Services.

Ms. Briefer resides in Salt Lake City with her husband, Andy, and two children, Amelia and Alexander. She is an avid outdoorsperson, and enjoys running, hiking, mountain biking, and skiing through Utah's backcountry areas. She was appointed to the Utah Governor's Executive Water Finance Board in 2017. She also serves on additional boards, including the National Association of Clean Water Agencies and Carpe Diem West, which is focused on water and climate change issues in the western United States.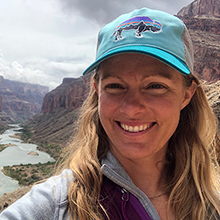 Abby Burk
Western Rivers Regional Program Manager, Audubon Rockies, Colorado
Presentation: Confluence for Success: Uniting Policy, Partnerships, and Restoration for Lasting Wins
Abby Burk brings a lifetime love of rivers, particularly of the Colorado River and its tributaries. As the western rivers regional program manager for Audubon Rockies, Abby promotes cultural change in water use and river conservation through interacting with government representatives, state and federal agencies, conservation organizations, businesses, and by recruiting and training community leaders. She has deep ecological management experience and is committed to advancing riparian habitat and stream resiliency through advocacy and action. She is passionate about (re)connecting people to their rivers. Abby most recently taught college courses in biology and environmental science and previous to that was an environmental consultant for eight years. She is an awarded educator and environmental steward. Abby holds a B.S. in biology and an interdisciplinary masters of education, with ecology and hydrology concentrations. As an avid whitewater kayaker Abby enjoys time on western rivers as often as possible.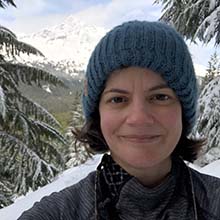 Jerolyn Byrne
Firewise Specialist, City of Flagstaff, AZ
Presentation: "The Flagstaff Watershed Protection Project Film Viewing and Q & A"
After receiving my Bachelor's in Forest Resource Management from the University of Missouri-Columbia, I joined the National Park Service in the mission of managing invasive plant populations, monitoring fire effects of various forested landscapes, and participating in wildland fire and prescribed fire operations in four national parks over six years. In 2015, I joined the Flagstaff Fire Department as the Firewise Specialist for the department's wildland fire management division. This position entails managing Firewise, wildfire prevention and preparedness programming, the city's wildland urban interface code, and fuels reduction projects on city and private lands in the City of Flagstaff. In my spare time, I enjoy backpacking in wilderness areas throughout the west, cycling, flying, and photography.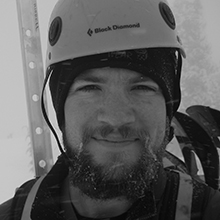 Ryan Crumley
Ph.D. Candidate, Water Resources Graduate Program, Oregon State University
Ryan Crumley is a snow hydrologist that uses process modeling and remote sensing to understand snowpacksin alpine environments within the context of climate change. His research revolves around mountains in Alaska, the Pacific Northwest and California, and the Peruvian Andes. Current projects include the themes of citizen science, freshwater inputs from snow melt and glacier melt in coastal estuarine systems, and new snow metrics using the cloud computing capabilities of Google Earth Engine.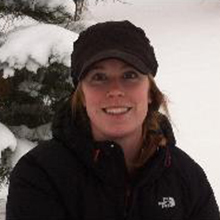 Katelyn Driscoll
Research Ecologist, Rocky Mountain Research Station, U.S. Forest Service
Katelyn Driscoll is a Research Ecologist with the U.S. Forest Service Rocky Mountain Research Station in Albuquerque, NM. She received her M.S. in Systems Ecology from the University of Montana in 2015. Katey typically works in riparian, aquatic, wetland, and ground-water dependent ecosystems. She is interested in how multiple interacting stressors impact these systems at landscape scales and the effectiveness of different restoration treatments for recovering riparian ecosystem function.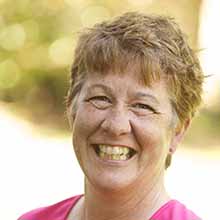 Deborah S. Page-Dumroese
Research Soil Scientist, US Forest Service, Idaho
Presentation: "Using fire to build soil carbon and water holding capacity"
Dr. Debbie Page-Dumroese is a Research Soil Scientist with the Rocky Mountain Research Station of the U.S.D.A. Forest Service in Moscow, ID. She has been involved in assessing the long-term productivity of forest soils for many years and has worked on sustaining forest growth after harvesting and site preparation. She has worked for the past decade on minimizing the impacts of slash pile burning while finding a better use for unmerchantable logging residues. This led to using biochar to improve forest,range, and abandoned mine soils around the western US. Debbie has a dozen diverse field sites where biochar application is used to restore soil and hydrologic function. She has a PhD in Forest Soils from the University of Idaho, an MS in Forest Soils from Michigan Technological University, and a BS in Natural Resource Management from Grand Valley State University.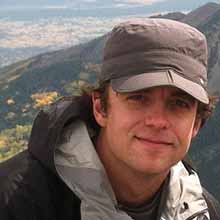 Collin Haffey
Conservation Coordinator, The Nature Conservancy, New Mexico
Collin is the conservation coordinator with The Nature Conservancy in New Mexico, where, among other things, he works to support the Rio Grande Water Fund. Before joining TNC Collin worked on climate-related forest disturbance processes, ranging from drought- and fire-induced ecosystem type conversion from forests to shrublands or grasslands at local and regional scales. He is currently co-organizing a large collaborative climate change adaption project in the Jemez Mountains.
Alan Hook
Water Resources Analyst at City of Santa Fe Water Division, Santa Fe, NM
Alan Hook received his Bachelor's Degree in Environmental Studies from Warren Wilson College, NC and has since moved to Santa Fe, New Mexico. Alan has been the City of Santa Fe's project manager for the Santa Fe Municipal Watershed Management Program since 2013. Alan has worked for the City of Santa Fe for over ten years within the Water Resources & Conservation section of the Water Division. As the Water Resources Coordinator Assistant, his role is to provide water resources planning, project management, education & outreach, and representation of the City of Santa Fe in partnership with the U.S. Forest Service in protecting the Santa Fe municipal watershed.

Previously, Alan served as the Environmental Manager for the Pueblo of Nambé in New Mexico and assisted Nambé Pueblo with monitoring and mitigating the effects of the Molina Complex Fire on the Rio Nambé. Prior to his work at Nambé Pueblo, Alan worked with the U.S. Forest Service's Burn Area Emergency Response Team performing hydrologic stream surveys and taking water samples after the Hayman Fire, Colorado's largest wildfire by area. Now, Alan serves on the technical advisory panel to The Nature Conservancy's Rio Grande Water Fund that is engaging private and public partners in protecting vital watersheds in northern New Mexico.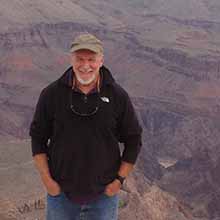 David Kreamer
Professor, Hydrology, Department of Geoscience, University of Nevada Las Vegas, Nevada
David Kreamer, Ph.D. is a Professor of Geoscience, and past Director of the interdisciplinary Water Resources Management Graduate Program at the University of Nevada, Las Vegas. Dave serves as Vice President for Science and Programme for the International Association of Hydrogeologists, is past Division Director of the National Groundwater Association, and is a past President of the Universities Council on Water Resources. Dave's research includes work on water and international security, maintaining good water quality supply for people and ecosystems particularly in economically developing regions, combating environmental contamination, and water quality and quantity analysis and improvement. His current research includes: groundwater contamination studies, groundwater dependent ecosystem sustainability in U.S. National Parks and public lands, and water supply in Africa. He has authored over 65 professional publications, recently co-authoring the 3rd Edition of the textbook "Contaminant Hydrogeology" (Waveland Press). He has given over 150 invited lectures. David has served as a professional consultant/ expert witness, and testified before the United States Congress. He also has given presentations at over 40 Universities, and has been an invited speaker in Europe, Asia, the Caribbean, Pacific island nations, South America, Africa and the Middle East.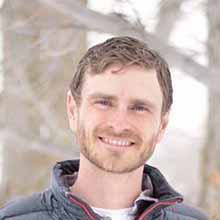 Chase Lamborn
Research Associate & PhD Student, Department of Environment and Society, Utah State University
Chase Lamborn is a Research Associate/Ph.D. Student in the Institute of Outdoor Recreation and Tourism. Much of his time is spent developing, coordinating, and reporting the Institute's research. Chase has worked on a variety of research from monitoring fish habitat in the Columbia River Basin to studying the visitation, attitudes, and management preferences of people who recreate on public lands. Aside from research, Chase has worked for the USDA Forest Service, spending most of his time on the Moab-Monticello Ranger District of the Manti-La Sal National Forest. He received a bachelor's degree in Recreation Resource Management from Utah State University, and he later returned to further his education by earning a master's degree in Human Dimensions of Ecosystem Science and Management. Outside of the office, Chase spends a great deal of time with his wife, friends, and family traveling throughout the West climbing, fishing, viewing wildlife, and exploring.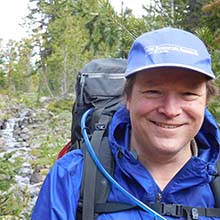 Charlie Luce
Research Hydrologist, US Forest Service, Idaho
Charlie Luce is a Research Hydrologist for the USDA Forest Service Rocky Mountain Research Station in Boise, Idaho. He studies forest-water relations and aquatic ecosystems in forests, including: forest road impacts to streams, effects of climate change on streams and forests, mountain snowpack accumulation and melt, effects of hydrologic changes on wildfire and effects of wildfire on hydrology, ecological drought, stream temperature, and groundwater-surface water interactions. He works in a multidisciplinary context with aquatic ecologists, forest ecologists, and meteorologists to understand coupled changes in ecohydrology of forests and streams.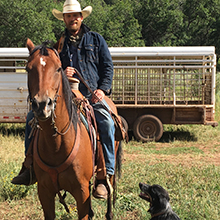 Will Munger
PhD Student, Department of Environment & Society, Utah State University, Utah
Will Munger is a PhD student at Utah State University in the Climate Adaptation Science program and the Department of Environmental and Society. His research uses transdisciplinary social-ecological approaches to support regenerative rangeland and watershed management. As a ranch hand with a background in rural community organizing, he is interested in applied, collaborative, and co-developed research on ranching livelihoods, biodiversity conservation, and climate adaptation.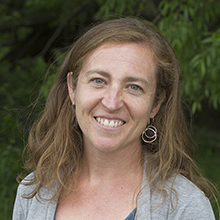 Kelly Pohl
Policy Director, Headwaters Economics, Montana
Kelly is Communications and Policy Director at Headwaters Economics, a nonprofit research group that works to improve community development and land management decisions. She enjoys translating and distilling complex socioeconomic information into practical tools for people and places. Before joining Headwaters, Kelly spent a decade as Associate Director of the Gallatin Valley Land Trust leading community trail and conservation projects. She previously worked as a fire ecologist for The Nature Conservancy and a naturalist for Colorado State Parks. She holds a B.S. in Geography from Montana State University and a M.S. in Geography from Portland State University.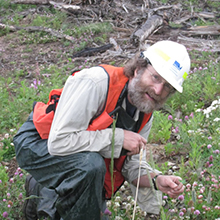 Pete R. Robichaud
Research Engineer, US Forest Service, Idaho
Pete Robichaud is a Research Engineer in the Air, Water, and Aquatic Environment Program in Moscow, Idaho. His research focuses on the post-fire environment, specifically erosion issues and how to mitigate them. Working closely with the Burned Area Emergency Response (BAER) teams. He has a Ph.D in Agricultural Engineering from the University of Idaho Recently he has been investigating the effects ofpostfire salvage logging on hillslope erosion, and the use of remote sensing imagery for postfire burn severity classification, water repellent soil identification and erosion control treatment effectiveness.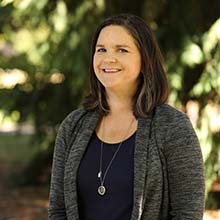 Heidi Huber-Stearns
Assistant Research Professor, Director of the Institute for a Sustainable Environment, University of Oregon, Eugene, OR
Heidi Huber-Stearns is an assistant research professor and director of the Institute for a Sustainable Environment at University of Oregon. She conducts applied social science research on natural resource management in the US West to inform policy and land management. She is also an associate director of the Ecosystem Workforce Program, a partnership between University of Oregon and Oregon State University.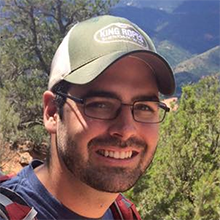 Weston Toll
Watershed Program Specialist, Colorado State Forest Service, Colorado
Weston Toll is the Watershed Program Specialist with the Colorado State Forest Service (CSFS), a service and outreach agency housed within the Warner College of Natural Resources at Colorado State University. Weston has worked in wildland fire, fuels and watershed management for 15 years in the federal government, state government and non-profit sectors. In his current capacity, Weston works closely with a diverse set of partners to promote healthy watersheds by facilitating education, prioritization, implementation and monitoring of forest restoration projects. This includes the nationally recognized From Forests to Faucets program -a partnership between CSFS, the US Forest Service, NRCS and Denver Water, which aims to mitigate the effects of uncharacteristic wildfire on more than 40,000 acres of critical forested watersheds. He holds a Bachelor of Science Degree in Natural Resource Management from the University of Wyoming and resides in beautiful Fort Collins, Colorado with his family.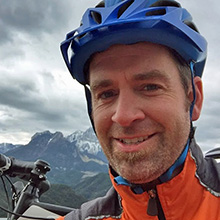 Joe Wheaton
Associate Professor, Department of Watershed Sciences, Utah State University
Joe Wheaton is an Assistant Professor at USU and a fluvial geomorphologist with over a decade of experience in river restoration. Joe runs the
Ecogeomorphology & Topographic Analysis Lab
in USU's department of Watershed Science and is a leader in the monitoring and modeling of riverine habitats and watersheds. He worked four years in consulting engineering before completing his B.S. in Hydrology (2002, UC Davis), an M.S. in Hydrologic Sciences (2003, UC Davis), and a Ph.D. in Geography (2008, University of Southhampton, UK). He worked as a lecturer in Physical Geography (University of Wales, 2006-08), Research Assistant Professor in Geology (Idaho State University, 2008-09) before becoming an Assistant Professor at Utah State University (2009-present) where he
teaches courses
geomorphology, fluvial hydraulics, ecohydraulics, GIS, geomorphic change detection, and river restoration.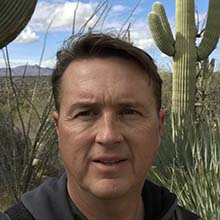 Jason Williams
Research Hydrologist, USDA Agricultural Research Service, Arizona
Jason Williams is a Research Hydrologist at the United States Department of Agriculture (USDA), Agricultural Research Service (ARS), Southwest Watershed Research Center in Tucson, Arizona, USA. His current research emphasizes ecohydrologic feedbacks between soils, vegetation, and the atmosphere. Much of his research centers on the effects of disturbances (e.g., plant community transitions and wildland fire) and conservation/restoration practices on vegetation, soils, and hydrologic and erosion processes spanning the rangeland to dry forest continuum.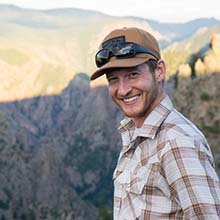 Jason Willis
Colorado Abandoned Mine Land Program Manager, Trout Unlimited, Colorado
Jason B. Willis
, P.E. is the Colorado Abandoned Mine Land (AML) Program Manager for Trout Unlimited based in Salida, Colorado. He has received a B.S. in Plastics Engineering Technology from Penn State Behrend and an M.S. in Civil and Environmental Engineering from the University of Pittsburgh. Prior to coming to TU, Jason worked for 4 years at various engineering firms in the disciplines of structural, geotechnical, environmental, and civil engineering. He began working as a contractor for TU in 2011 for nine months on the Kerber Creek Restoration project in Colorado. Jason was brought on full-time to Trout Unlimited in October 2012, and focuses on restoration of mining impacted areas, in-stream enhancement, soil and water chemistry, project management and oversight, as well as stream channel morphology and river dynamics. He is currently a registered Professional Engineer with the State of Colorado and can be reached at
jwillis@tu.org
.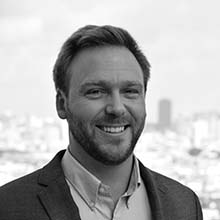 Nick Wobbrock
Co-Founder & Partner at Blue Forest Conservation Group, California
Nick Wobbrock is a co-founder of Blue Forest Conservation (BFC), a non profit using innovative finance to solve environmental challenges. Blue Forest developed the Forest Resilience Bond, a public-private financing vehicle to bring resources to protect our forests, cultural, and water resources from the challenges of climate change and large damaging fires. He has been dedicated to environmental conservation, sustainability, and public health since studying environmental engineering in college. From 2007 to 2009 he was a water and sanitation volunteer with the U.S. Peace Corps in La Paz, Honduras where he designed and constructed drinking water, sanitation, and watershed protection projects. He later worked for Doctors Without Borders in Malawi as a logistics manager to support the sanitation infrastructure for rural HIV clinics. Nick is a licensed professional civil engineer and is on the board of the EOS International, an NGO working in Honduras and Nicaragua. Previously, he worked as a consulting engineer for Brown & Caldwell and worked on infrastructure projects for utilities in the U.S. Nick earned an MBA from the UC Berkeley Haas School of Business, an MS in Civil and Environmental Engineering from Stanford University, and a BS in Biological and Environmental Engineering with honors from Cornell University.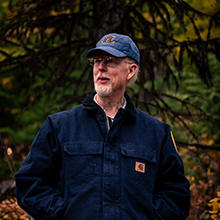 Alan Wood
Science Program Supervisor, Montana Fish, Wildlife & Parks, Montana
Over the last 24 years, Alan has worked for the Montana Department of Fish, Wildlife and ParksinKalispell, managing a program to mitigate wildlife impacts resulting from federal hydropower facilities in western Montana. This work is supported by a trust fund established to offset those impacts is accomplished with the help of many partners and funding sources. This effort has resulted in the conservation and enhancement of more than 250,000 acres in northwestern Montana, providing public recreation opportunities, protecting watersheds and benefiting a variety of fish and wildlife species. When not atwork, Alan enjoys spending time with his family, gardening, woodworking and wandering in the woods.